Our
Collect Fortnite Letter Locations Guide
features a look at all of the available ares where you will be able to find letters towards the Alter Ego Challenges. These are used to complete the "Collect F-O-R-T-N-I-T-E letters in Loading Screens" challenge. You will want to complete this one, because once you grab all of the letters, you will be rewarded with the mystery skin for the Chapter 2: Season 1 Battle Pass!
No More Battle Stars
In Chapter 2: Season 1, Epic has decided to get rid of battle stars and just have experience instead. This is a nice way to simplify things, because season level and battle stars were basically the same. When you go and find a letter each week, you will earn 52,000 XP which is the equivalent of completing a challenge in a mission.
Legendary Mystery Item
The Mystery Skin for Season 11 has been revealed and it's the Sorana skin! Check out a look at all of the previous mystery skins right
here
.
All Available/Leaked Letter Locations
Here's a full map with all of the Fortnite letter locations you'll currently be able to find. Some of them aren't unlocked yet, but because the loading screens get leaked, we do know where the letters will be spawning. You won't be able to collect these until the challenges for that particular letter are released! We'll update this map further once more loading screens are revealed! You can click to enlarge the map, and we have more detailed instructions for each letter below.
Fortnite Letter Locations List
Here's where you will find all of the letter locations once they are available. Each week a new set of challenges unlock that you will need to complete. If you finish eight of them, you will unlock the loading screen for that week and you can then find the letter. We will always have the current week's location available, and will sometimes even have future locations that aren't in the game yet! When patches hit, we generally get a couple of the loading screens leaked, so we can have the locations already available for you.
F Letter
Completing eight of the New World Challenges will get you the New World loading screen!
You'll find the "F" east of Lazy Lake!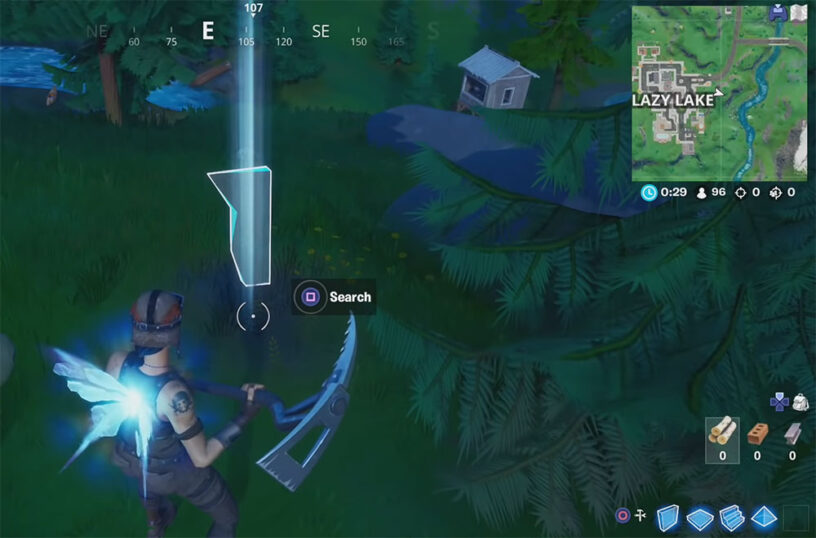 Here's video of how-to find the spot:
O Letter
Once you've completed eight challenges in the Open Water Challenges Mission, you will receive the Open Water loading screen! This shows off the new fishing mechanic, as well as the Outcast and Turk vs Riptide skins.
You'll find the letter O on the northern part of the map up at Craggy Cliffs. There's a huge building there with some scaffolding and a deck area. Right under this platform will be the letter you are looking to find!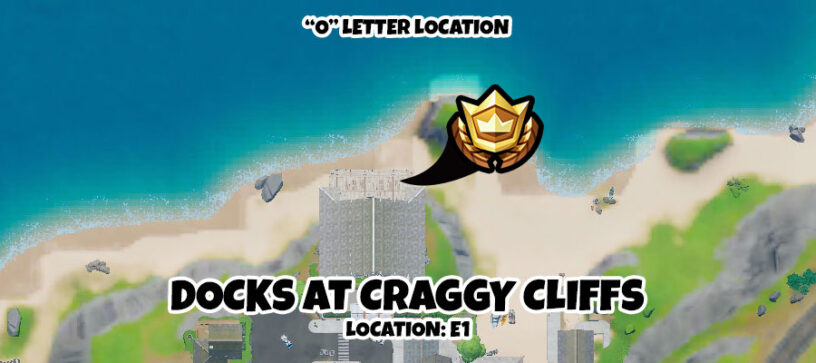 Make sure you look under the decking where all of the scaffolding is! It will be tucked away under
there.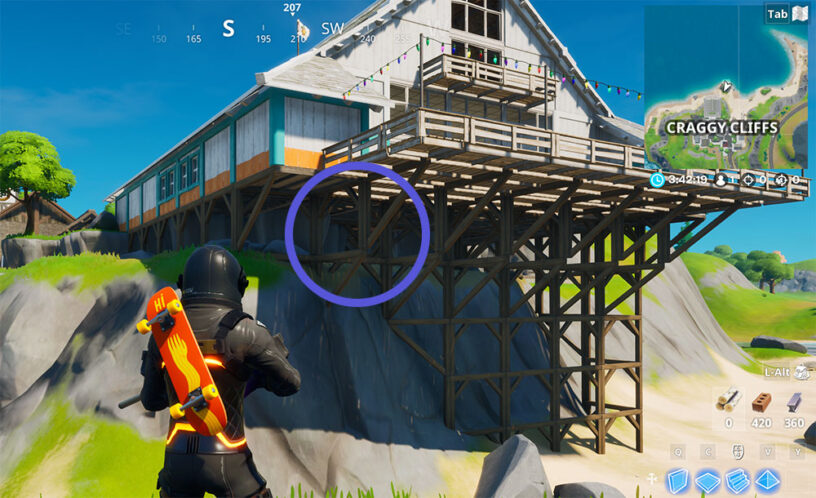 If you need further instructions, check out this video: